Welcome to Online Account Access for
Town of New Windsor
Welcome to the Town of New Windsor online payments system. Customers can use this system to pay their available bills right online via credit card, or simply check their account balance and payment history.

A one time registration is required to setup your online account. After the initial registration, you will only need to login and pay your bill. Help New Windsor "Go Green" and eliminate a trip to Town Hall to pay your bill.

Please be advised that any payments processed on this system after April 3, 2019, 11:59pm will be assessed a 10% late penalty. This penalty will not show up on this system for 3-4 business days. If the penalty is not included in your payment, the charge will still be applied to the account.

Please note, the online payment system is temporarily shut down beginning at 3:30pm on October 15th each year. Any balances that on accounts remaining after that time will be written off this billing system and will appear on your next property tax.

If you should have questions concerning this, please call 845-563-4627.

If you have any questions or comments about our online payments system, please contact our Receiver of Taxes office.

Phone: (845) 563-4627
Email: onlinepayments@town.new-windsor.ny.us
Great! Almost there!
Please choose a new password which is at least 6 characters long, including at least one number.
Welcome to the Town of New Windsor online payments system. Customers can use this system to pay their available bills right online via credit card, or simply check their account balance and payment history.

A one time registration is required to setup your online account. After the initial registration, you will only need to login and pay your bill. Help New Windsor "Go Green" and eliminate a trip to Town Hall to pay your bill.

Please be advised that any payments processed on this system after April 3, 2019, 11:59pm will be assessed a 10% late penalty. This penalty will not show up on this system for 3-4 business days. If the penalty is not included in your payment, the charge will still be applied to the account.

Please note, the online payment system is temporarily shut down beginning at 3:30pm on October 15th each year. Any balances that on accounts remaining after that time will be written off this billing system and will appear on your next property tax.

If you should have questions concerning this, please call 845-563-4627.

If you have any questions or comments about our online payments system, please contact our Receiver of Taxes office.

Phone: (845) 563-4627
Email: onlinepayments@town.new-windsor.ny.us
/newwindsor/Billing/doQuickPayLookup
/newwindsor/billing/doQuickPayReview
/newwindsor/billing/doQuickPaySubmit
Please confirm your checking account information.
Let's just make sure you entered your checking account information accurately. Avoiding mistakes will help to ensure that your payment goes through A-OK!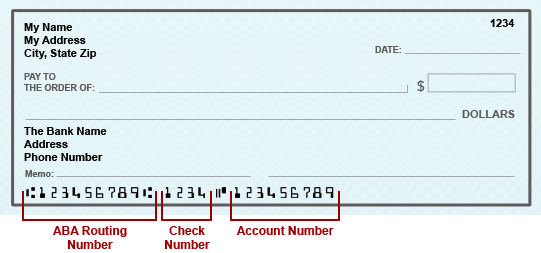 Hmm... Something doesn't match up.
Let's try again. Click the "Close" button below and re-enter your checking account information.