Welcome to Online Account Access for
Lyon County Utilities Dept
Welcome to our online payment website. All customers must first register your account online. You should have your latest bill handy to register your account. When asked for your house number when registering your account, this is only the numbers on your house, please do not include the street name.

We accept Visa, Mastercard, AMEX and Discover.

****NOTICE **** THERE IS A SERVICE FEE CHARGED BY THE CREDIT CARD COMPANY TO COVER THEIR PROCESSING OF THE CREDIT CARD. LYON COUNTY UTILITIES DOES NOT RECEIVE ANY OF THIS FEE.

GOOD NEWS - Effective 5/1/17 the credit card fee has been LOWERED. This was due to the efforts of our Utility Staff and County Staff based on input received from customers.

The fee is now a flat 2.5% plus a $1 transaction fee with a minimum charge of $2. (The $1 is not included in the fee list)

For Example:

Amount Paid New Fee Old Fee
$0 - $50 $2.00 $2.00
$50.01 $2.00 $3.00
$100.01 $2.50 $6.00
$200.01 $5.00 $9.00
$300.01 $7.50 $12.00
$400.01 $10.00 $15.00
Great! Almost there!
Please choose a new password which is at least 6 characters long, including at least one number.
Welcome to our online payment website. All customers must first register your account online. You should have your latest bill handy to register your account. When asked for your house number when registering your account, this is only the numbers on your house, please do not include the street name.

We accept Visa, Mastercard, AMEX and Discover.

****NOTICE **** THERE IS A SERVICE FEE CHARGED BY THE CREDIT CARD COMPANY TO COVER THEIR PROCESSING OF THE CREDIT CARD. LYON COUNTY UTILITIES DOES NOT RECEIVE ANY OF THIS FEE.

GOOD NEWS - Effective 5/1/17 the credit card fee has been LOWERED. This was due to the efforts of our Utility Staff and County Staff based on input received from customers.

The fee is now a flat 2.5% plus a $1 transaction fee with a minimum charge of $2. (The $1 is not included in the fee list)

For Example:

Amount Paid New Fee Old Fee
$0 - $50 $2.00 $2.00
$50.01 $2.00 $3.00
$100.01 $2.50 $6.00
$200.01 $5.00 $9.00
$300.01 $7.50 $12.00
$400.01 $10.00 $15.00
/lyon-county/Billing/doQuickPayLookup
/lyon-county/billing/doQuickPayReview
/lyon-county/billing/doQuickPaySubmit
Please confirm your checking account information.
Let's just make sure you entered your checking account information accurately. Avoiding mistakes will help to ensure that your payment goes through A-OK!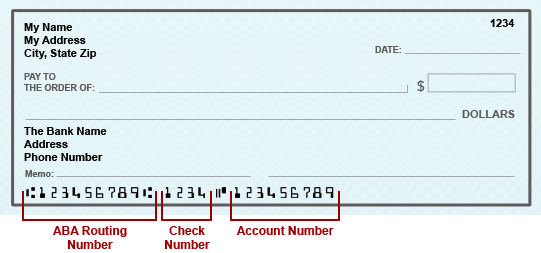 Hmm... Something doesn't match up.
Let's try again. Click the "Close" button below and re-enter your checking account information.